Hey there! I'm Andrea and I write over at
Hand and the Heart

.
I'm so excited to be part of this series because there is nothing I love talking about more than my son! We welcomed Benjamin Ray into our lives in September 2012, and even though we had a really
rough beginning
, he has been keeping us on our toes ever since. I didn't know how badly this small boy with deep brown eyes and perfect dimples would undo me.
When we found out we were expecting a boy, I was (not so secretly)
very
excited about it. I dreamt all the time about who he would be...what his laughter would sound like...what his hands would feel like wrapped around mine...what color his hair would be. I just knew I would love being a 'boy mom'. I spent all of my time growing up out in the barn with my horses getting dirty, or hiking and camping with my family. The great outdoors, wilderness, dirt, rocks, exploration...I can do that!
But being a boy mom is so much more than that.
Being a boy mom is holding his hand and being his first love.
It's helping him admire his daddy.
Having a son is striking a balance between letting him be a wild, young boy and preparing him to be a good man.
It's teaching him that a man is strong, but that he doesn't have to be tough all the time.
Being a boy mom is making sure he always knows how much you love him.
Now my son is only 16 months old, but oh do I have adventures in store for us! Almost every day of his life on earth we have gone outside to throw rocks, watch the birds, dig in the dirt, look at worms, and splash in the sea. Everyday I hug him, kiss him, and tell him how much I love and adore him. Every day we wait excitedly for his daddy to come home. Every day I am grateful for him. I can't think of a greater or more important calling in life than to be Ben's mama.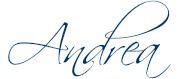 ---------------------------------------------------------------------------------------------------------
If you would like to share a post about you and your son, email me at elizabethrose84@gmail.com .
I would love to feature you! You don't have to have a blog to participate!